We weren't joking when we told you innovation never sleeps. Our insomniac designers have found a new way to improve upon an already award winning product - a eureka moment based upon the idea that two is always better than one. With the addition of another tweeter, our Bluetooth speakers can now proudly claim to deliver super high quality stereo sound.
Yes… stereo. And that isn't just another meaninglessly evocative term used to describe how pleasant our audio sounds, but a breakthrough in ceiling speaker technology. Harnessing our understanding of how humans hear audio, we've given our speakers a comprehensive boost with a dual tweeter setup, so you can get that superb 3D sound experience you always wanted.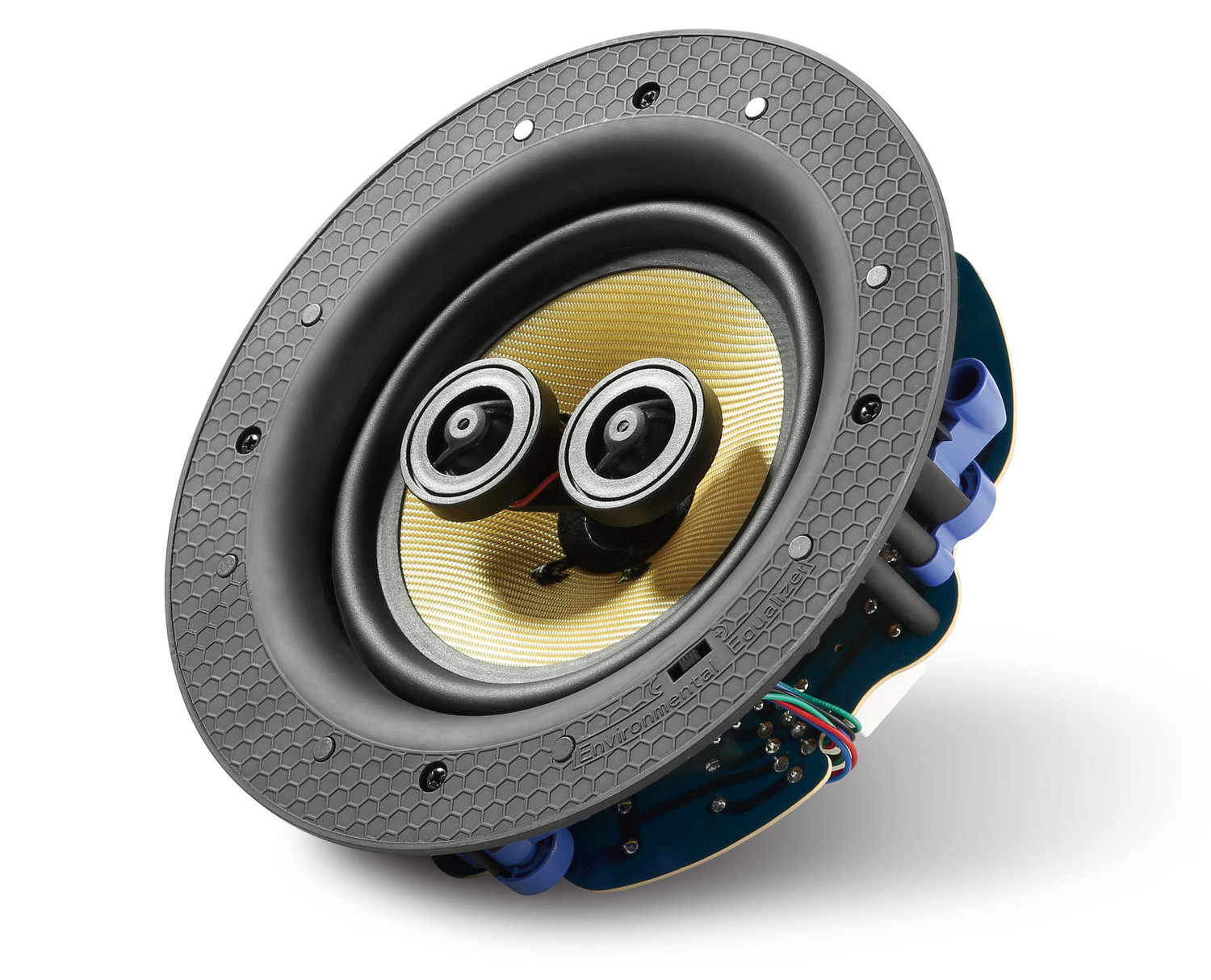 Whether you're looking to hear in rich detail the stereosonic production skills of Brian Eno or want the ultimate gaming experience, our stereo speakers will help to craft the ultimate immersive atmosphere whatever your home entertainment needs.
These speakers are suitable for all room types, and are guaranteed to fill a room. The applications can range from your own kitchen to commercial spaces such as gyms and retail areas. You can even introduce these to the office, but just make sure you're picking the right tunes! If you want to be soothed, uplifted, or rocked till your socks are unwittingly removed, then these innovative speakers are your next lifestyle purchase!
We've taken careful steps to ensure your stereo sound experience doesn't sound muffled or muddy. We're music enthusiasts at heart, and we know that with greater power comes greater responsibility. Careful not to ruin an already good thing, we've made sure that the superb richness that characterised our other ceiling speaker range won't be compromised. With an incredible 55Hz - 20kHz audio range, your space will be filled with amazing audio. So whether crooning or belting out some Mariah Carey, you can be sure our speaker have what it takes.
See what we did there? Our stereo speaker usher in a new generation of ceiling speaker. Building upon our award winning success with the all-in-one Bluetooth model, this is just one of the many ways Lithe Audio are striving to achieve perfection in the audio technology world.
We're extremely keen to show you this incredible new product, so make sure you keep on the lookout for upcoming trade shows near you.
To see our stereo speakers, and to see all of the other amazing products Lithe Audio has to offer, click on this link now.